Exploring the city of Leipzig
On Tuesday we visited the city of Leipzig for a visit of the St. Nicholas Church and the BMW plant. After arriving at the main station, we went straight to the St. Nicholas Church.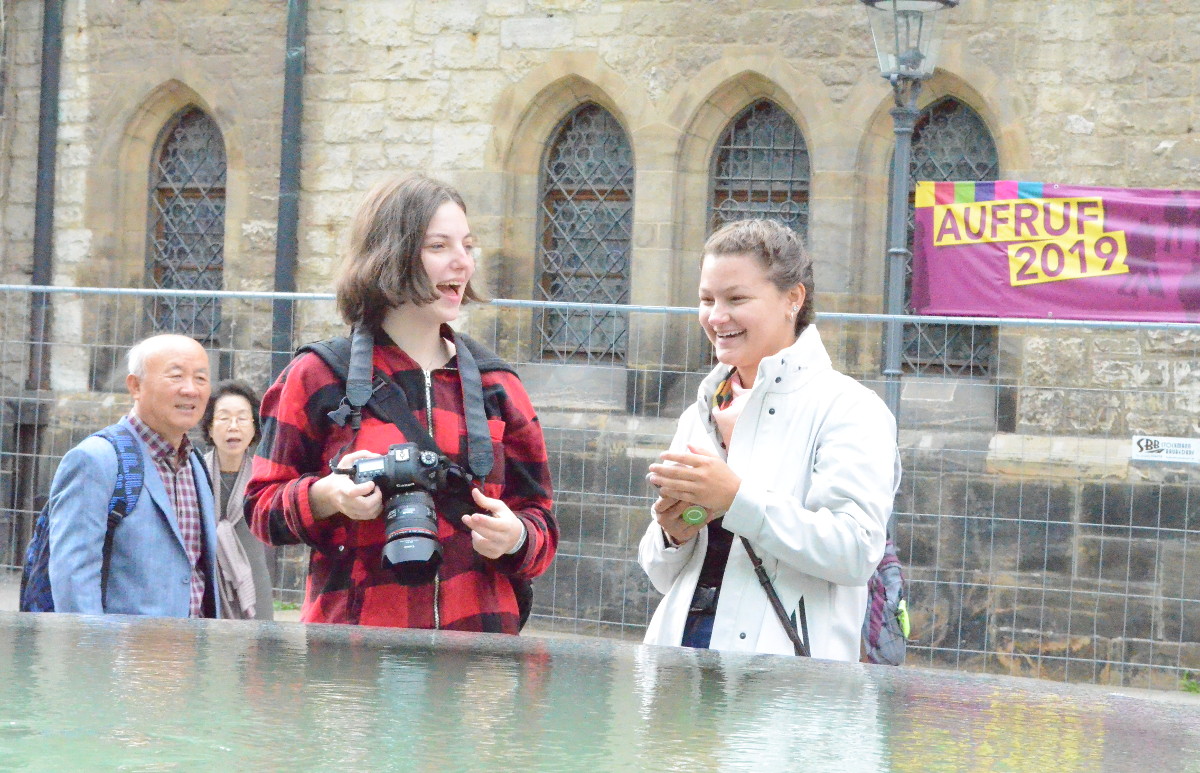 Before the church one of the students gave us a short presentation about the history of the church, Eastern Germany during the separation and the beginnings of the peaceful protests there in the year 1989. Then we entered the church and were astonished by the beautiful paintings and architecture inside of it.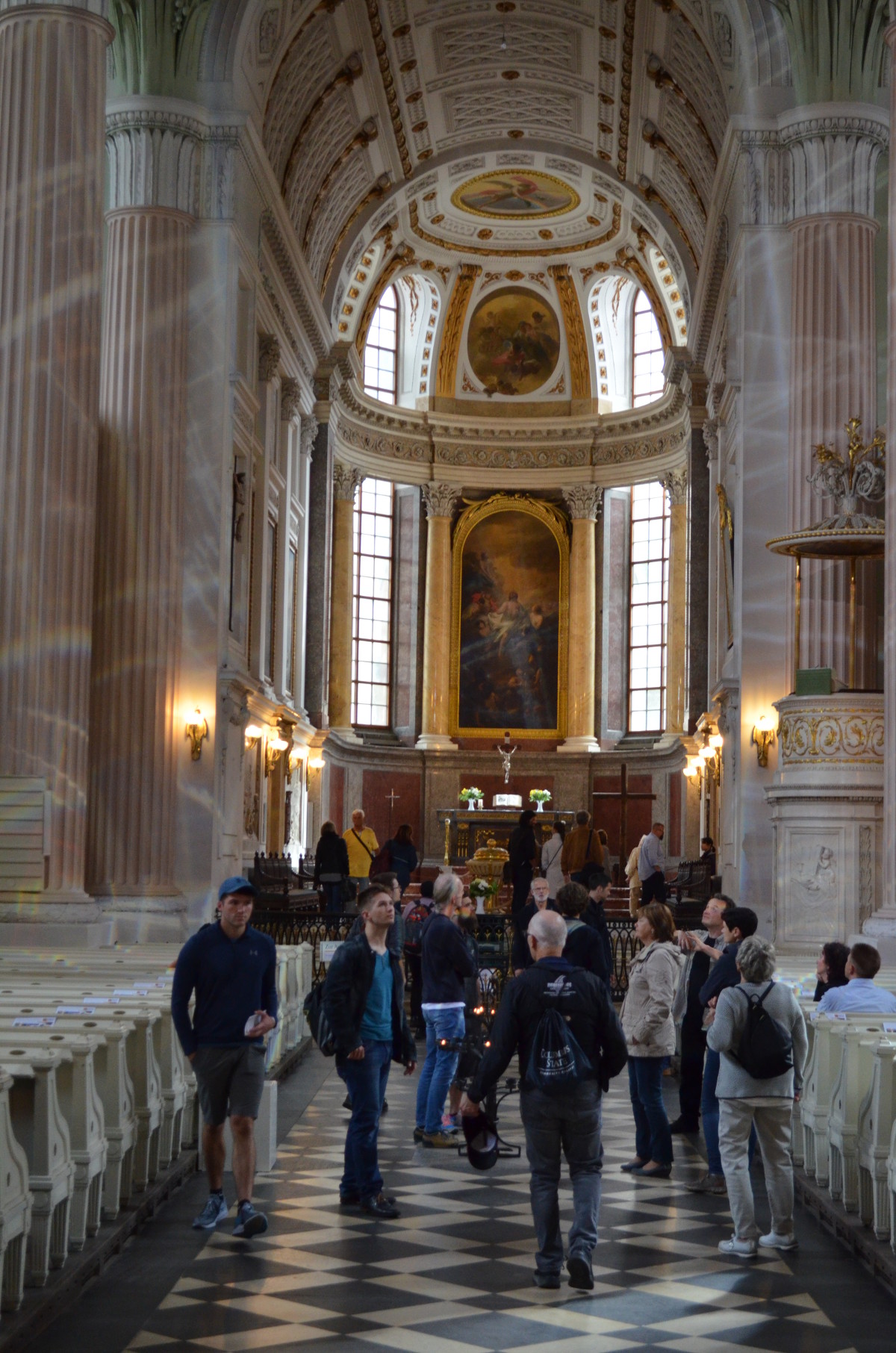 After that the group split and everybody had lunch before we reunited again at the main station and started our trip to the BMW manufactory.