Doing sports is a great way of coming together. People love sports all over the world regardless of their nationality.
The BSZ for Electronic Technologies has multiple gymansiums. One is equipped with table tennis plates.
Table tennis is know all over the world. People play it for fun or competition in many countries, including the united states.
It can be play together - 1 vs 1 …
… or with four persons - 2 vs 2.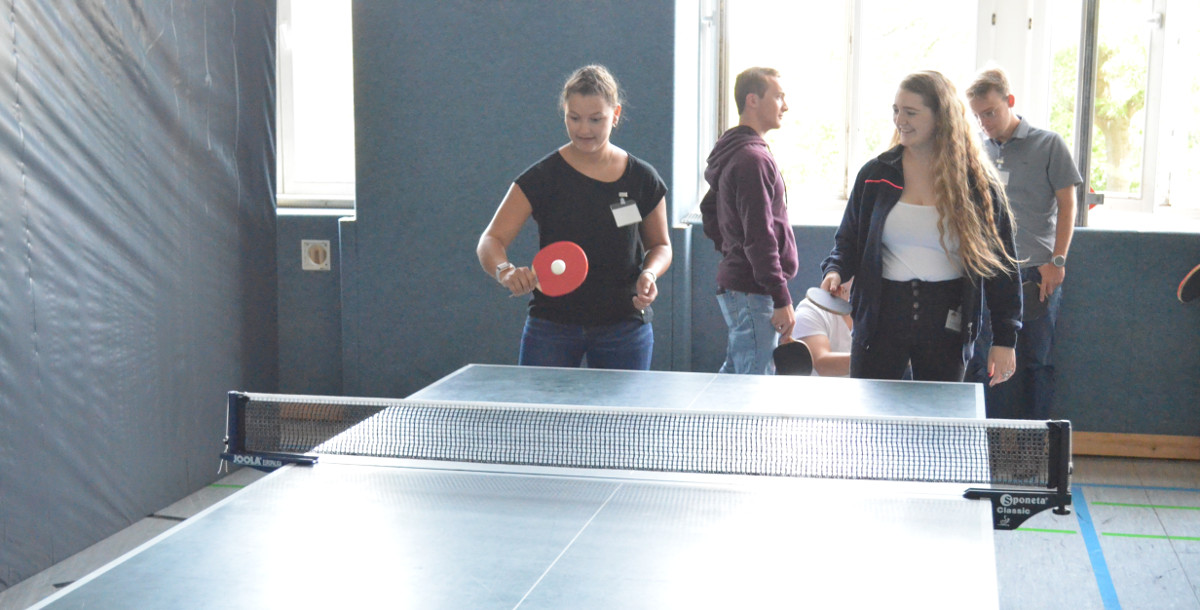 It is even possible to play it in a group with many persons. In Germany this is known as Chinese table tennis.