For the program, 10 students and 6 teacher traveled from Columbus in Ohio to Dresden in Germany. They arrived at Thursday, the 5th of September 2019.
At Thursday afternoon, the American students first meet their German counterparts.
In the next ten days, they will stay together in the A&O Hostel in Dresden in groups of two students - a German and an American one.
They first met each other in the auditorium of the BSZET Dresden - the school of the German students.
While the German students all came from different parts of the educational system - mostly high school and educational training, the US students all came from the Columbus State Community College.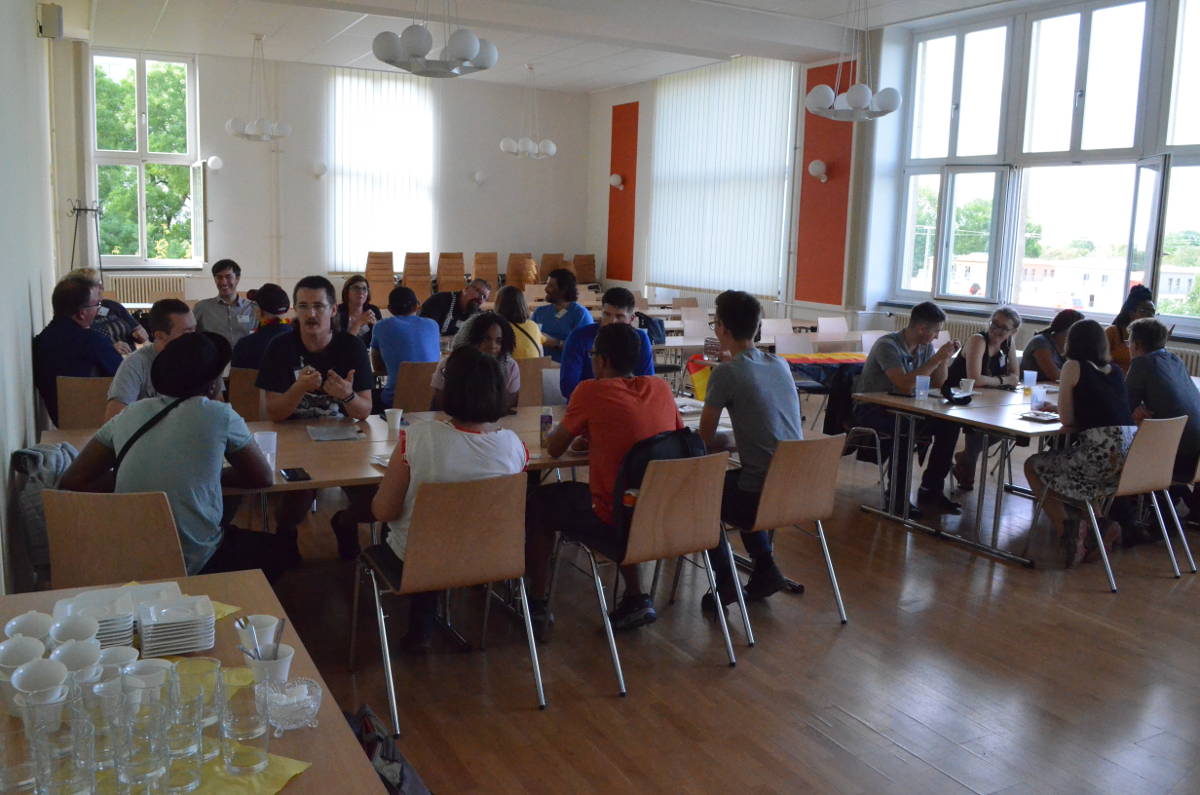 There was a lot to talk and get to know each other. Of course food and drinks were also provided with coffee and cake.